About us | Architects+Visualizers
As both founders and working members of "Anaparastasis", our former CG architectural visualization firm founded in 1995, we have created hundreds of computer visualizations, covering all types and scales of architectural, urban, even artistic projects. Most large building projects in Greece developed during this period, as well as some large projects in other countries, are included among them. Numerous artists, architects, developers, construction groups, as well as government agencies have been our clients.
Now, by founding Architects & Visualizers (A&V), we intent to expand our network of collaborators to achieve an even higher level of human resources, skills and expertise in high end CG technology. Cooperative-synergistic work provides the base of Quality, Productivity, Reliability and Economy, which constitute the foundations of our Visual Value. Furthermore, multiplies our potential of creativity, resulting in innovative methods and products, not only within standard CG but also within novel branches, such as Stereoscopy and Augmented Reality.
Our experience includes a strong architectural design background, as well as a broader involvement in Human Space production and relative research. This is expressed, among other activities, with our participation in both the Integrated Building research and the research on AI design methods.
Our educational program on architectural computer visualization includes our methods which were developed during these past years of cooperative work.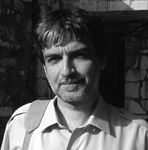 Dipl. Architect Engineer, NTUA, Dr in Computer Aided Design, NTUA, is an experienced 3D modeler and visualizer. He has both research and teaching experience in AI architectural design methods, specialized in genetic algorithms and related CAD applications. His research activities include the development of the computer languages Genetica & G-CAD, as well as contribution in the field of integrated building. He also has both professional and teaching experience in 3D rendering and animation presentations of architectural projects.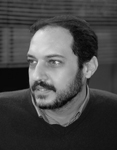 Dipl. Architect Engineer, NTUA, is an experienced 3D modeler and visualizer. He has professional experience in Architecture and CAD support, as well as research experience in multimedia  educational and architectural applications. As a researcher, he has contributed in the field of integrated building, as well as in special issues of Architecture and Sustainability. He also has both professional and teaching experience in 3D rendering and animation presentations of architectural projects.

UA-50574679-1